All news
October 2, 2020
CAMOC Webinar and Online Assembly, October 27, 2020 COVID-19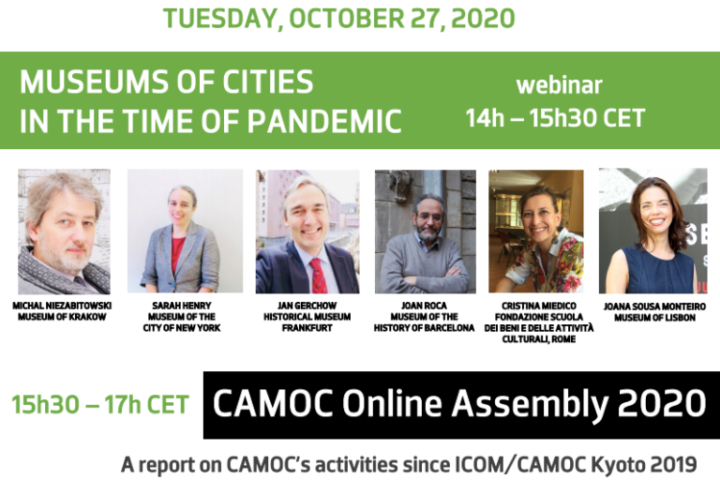 CAMOC Webinar and Online Assembly, October 27, 2020
CAMOC will organise a webinar on the city museums in the time of the pandemic. It will take place on Tuesday, October 27, from 14:00 Central European Time (CET). Our panelists will share experiences and state-of-the-art approaches that enable their institutions to cope with the extraordinary situation the world finds itself in, and the new challenges facing cities and their museums, and above all their citizens.
The Webinar will be followed by the 2020 CAMOC Assembly, starting at 15:30 CET. The Assembly normally forms part of our annual conferences, but this time it will be held online.
All current and future CAMOC members are welcome!
For more details and register for the Webinar here.
Guidelines for CAMOC Webinar Participants:
Communication is possible only via the google form, if a question arises during the event, you can send it to our speakers using 
this form
.