Moscow 2015

CAMOC's 10th-anniversary conference
Memory and Migration
2-4 September 2015
Ten years together  :  Десять лет вместе
The conference celebrated our 10th anniversary and we returned to Moscow, the city where the committee was set up in April 2005 and where it gained ICOM approval as its 30th international committee. Our colleagues at the Museum provided us with this graphic history of our conferences over the last ten years from the first conference in Boston (the photo on the top of the page). Our theme this time was Memory and Migration, the City and its Museum. We looked at the impact of migration on cities, the memories that migrants carry with them of a life left behind, cultural and social inclusion, and ways in which city museums have responded, and can respond, to the current crisis. Our conference was bi-lingual, Russian/English.
We had a variety of excursions, and as an integral part of our programme, a visit to the Jewish Museum and Tolerance Centre. The conference was held in the Museum of Moscow, the museum about the city's past, present and future. It is at the centre of a complex of museums spread across Moscow, all concerned in some form or other with the city and its people. The Museum building, across the Moscow River from Gorki Park, is one of the city's finest examples of the neoclassical Empire Style, built-in 1829-1831 by Vasily Stasov and Fyodor Shestakov.   It was originally an army provisions warehouse.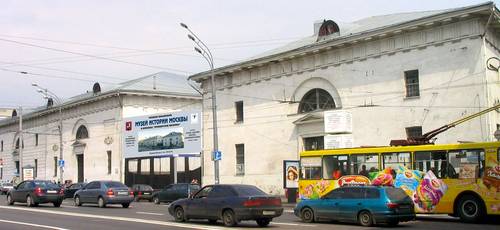 Our keynote speakers were:
Morris J. Vogel, President of Lower East Side Tenement Museum, New York City
Dmitry Poletaev, Director at the Migration Centre Moscow
Dr Eugene Taratkovksy, Senior Lecturer at Tel-Aviv University School of Social Work.
Other speakers included:
Alina Saprykina, Director of Moscow City Museum
Mikhail Brysgalov, Director of the Cultural Heritage Department, Ministry of Culture, Russian Federation
Alexander Kibovsky, Moscow Government Minister and head of the Department of Culture
Suay Aksoy, Chair of ICOM's Advisory Committee
Marlen Mouliou, current Chair of CAMOC
Irina Smagina, Deputy Director of Moscow City Museum
Ian Jones, founder member of CAMOC
More about CAMOC Moscow 2015: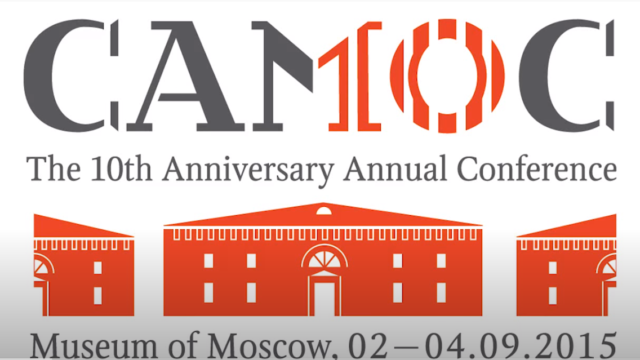 Click the photo above for the conference video. 
You can click here to see the conference programme.