Mexico City 2017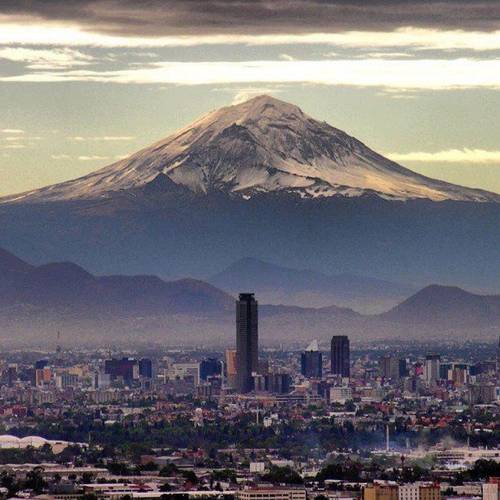 Museums of Cities and Contested Urban Histories
30-31 October 2017
We took ICOM's theme for 2017 as our starting point. To control the past is to control our present and future. There may be facts in history, but it's their interpretation which matters – you tell me your truth and I'll tell you mine. Even the facts themselves are contested – no, it did not happen is a frequent comment. We now even refer to alternative facts. And there are facts we would prefer to forget. Yet things do happen, people die, Palmyra gets destroyed and the why and how does not seem to matter much.
Saying the unsayable about our history is a difficult area for museums to explore, but this what we aimed to address in our conference.
Conference Partners:
ICOM CAMOC |ICOM Disaster Risk Management Committee |Mexico City Museum (Museo de La Ciudad de México) | ICOM Mexico: http://www.icommexico.mx/ | ENCRyM – National School of Conservation, Restoration and Museography, National Institute of Anthropology and History/La Escuela Nacional de Conservación, Restauración y Museografía, Instituto Nacional de Antropologìa e Historia): http://www.encrym.edu.mx/ Secretario de Cultura, Gobierno de la Ciudad de México: http://www.cultura.cdmx.gob.mx/
We would like in particular to thank Yani Herreman of Mexico City, a CAMOC member and former President of ICOM-LAC who has contributed so much to the organisation of this conference.
More about CAMOC Mexico City 2017:
Book of proceedings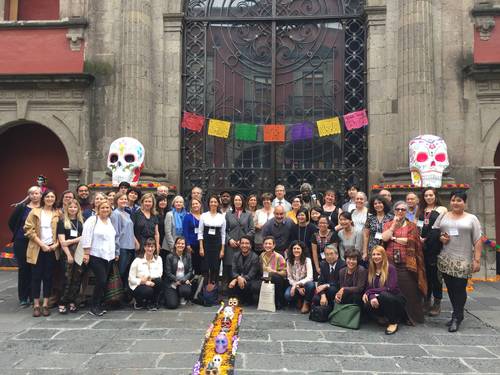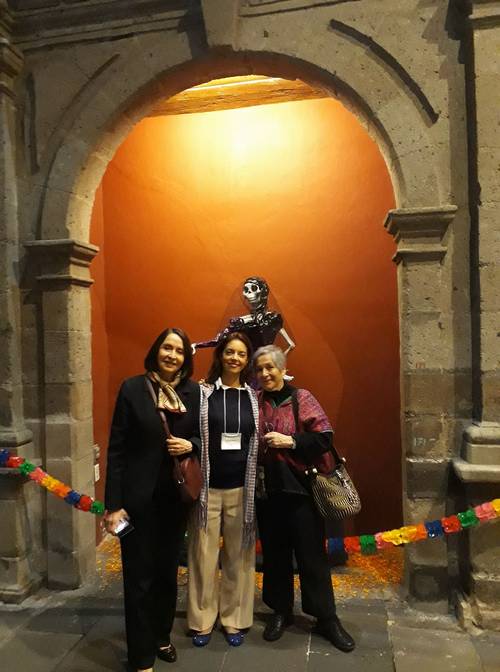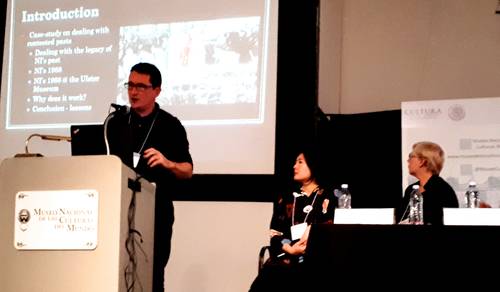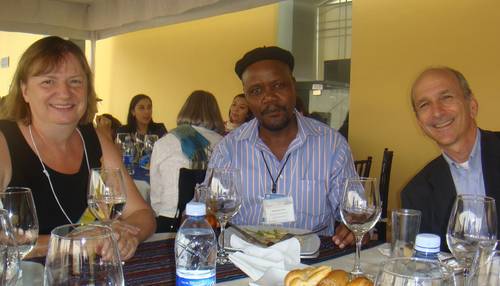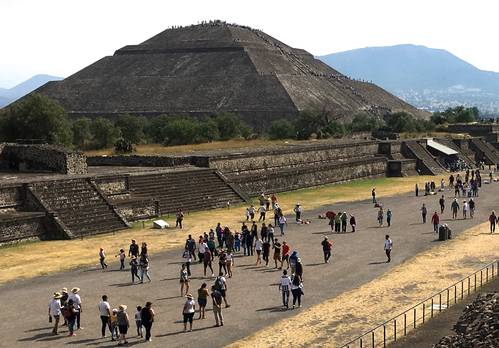 Migration:Cities  |  (im)migration and arrival cities
The second workshop of the project was on 28 October, just before the annual conference itself.  It took place at the Museo Nacional de las Culturas (National Museum of Cultures). Stay tuned. More details about our Migration:Cities project will be set out in the Workshops page of our web site shortly.