Rio de Janeiro 2013
Museums (Memory + Creativity) = Social Change
12-17 August 2013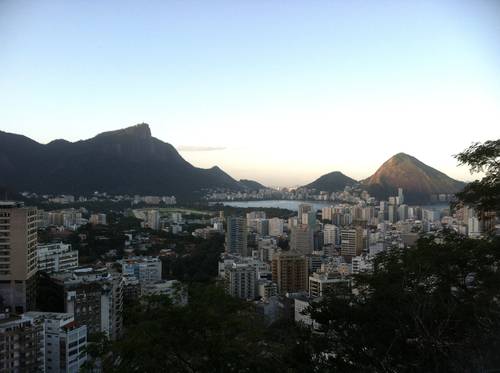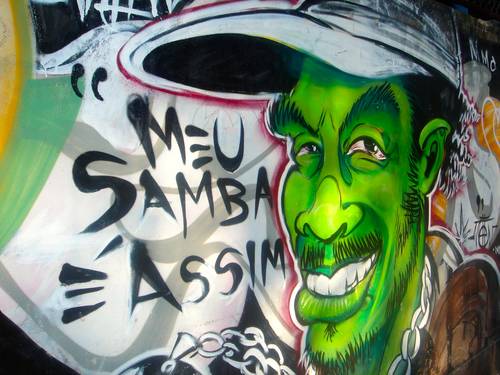 Our conference in Rio took place at the same time as ICOM's triennial conference. We dealt with three themes:
Museums (memory + creativity) = social change.  This was also overall ICOM theme.
The Role of Urban Revitalisation in Generating Social Capital
City TEXTures This was an event which took place in Rio's Botanic Garden. We joined ICLM, ICOM's international committee for literary museums for readings from authors across the world about cities and their people.
The conference programme is here. The conference paper abstracts are here. The City TEXTures event is here.

 Conference venue. Christian de Portzampark architect. © Nelson Viera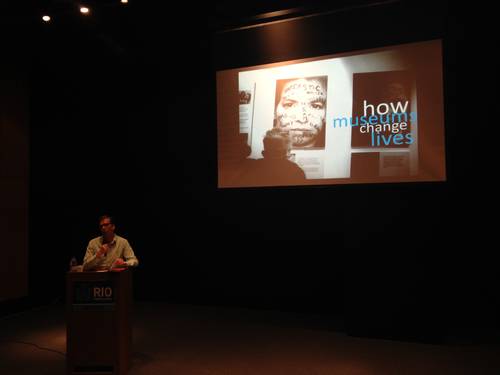 Conference Themes:
1.Museums (memory + creativity) = social change
.
ICOM chose this equation as the central theme of the 2013 general conference, and articulated its meaning as the following: "Museums wish and work to promote change. The mathematical equation inspiring the 23rd General Conference of the International Council of Museums suggests that this work arises from a composition between creative freshness and the memory constructed and entrusted to these museums. Behind this equation there are numerous individuals strengthened each day: professionals and especially the public, full of aspirations, acting as engines of this movement. It is the memory activated by creativity in the museum environment reverberating in the society and promoting social change." CAMOC invited short five minute presentations (Ignites) that tied this larger ICOM theme to CAMOC's object of study: cities and the people who live in them.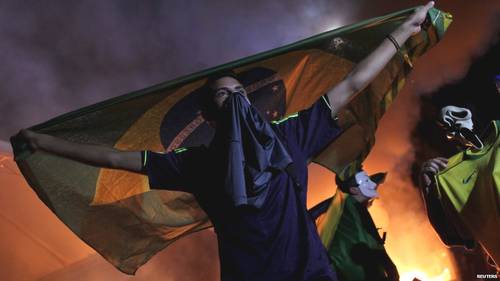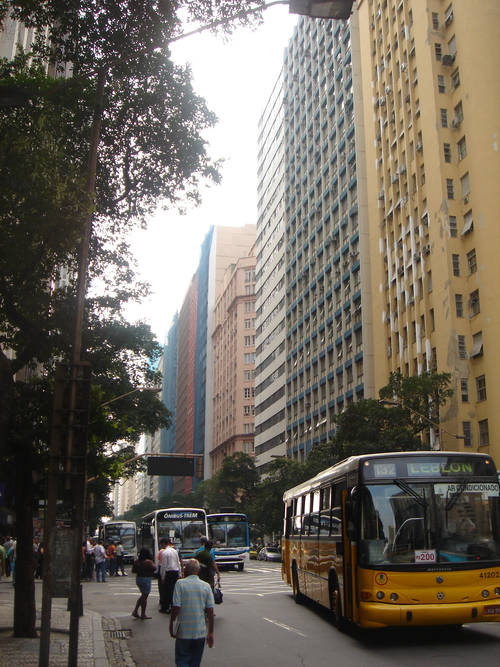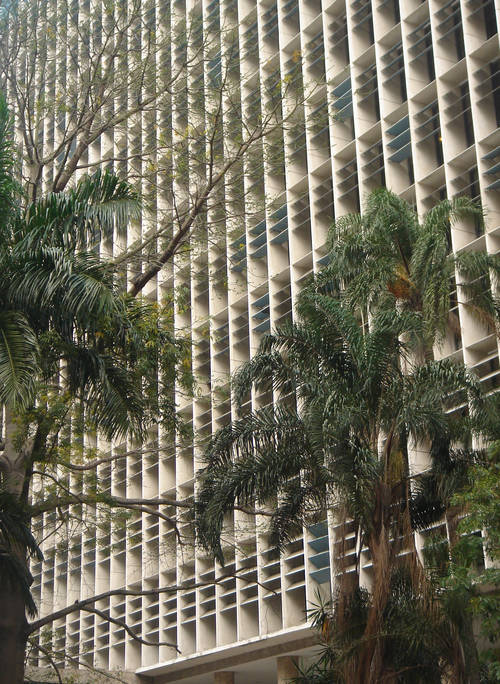 2. The Role of Urban Revitalisation in Generating Social Capital
.
CAMOC has the greatest interest in matters of urban regeneration, its impacts and the role of city museums as urban actors ranging from mediation to citizen identity. There is no better place to continue debating this issue than Rio itself with its Olympic mega-project, Porto Maravilha, which is also one of the possible sites for a new city museum. We asked: What do we want from culture in this context? How does one stimulate consumer demand for culture in a new location away from the heart of the city? What sort of knock-on effect does this sort of urban regeneration project have for other cultural plans for the city? We invited speakers to refer to their experience of other cities where culture has played, or is playing, an integral role in regeneration–or where culture has been introduced successfully, or unsuccessfully, but only as a postscript. We were particularly keen to hear about the experience of museums in cities all over the world. Again, what is the role of architecture and high profile buildings–and the role of city museums in this context? What arguments work with private developers, city politicians and master planners? How can city museums help ensure things change, and for the better? How do we build long-term resilience into city projects.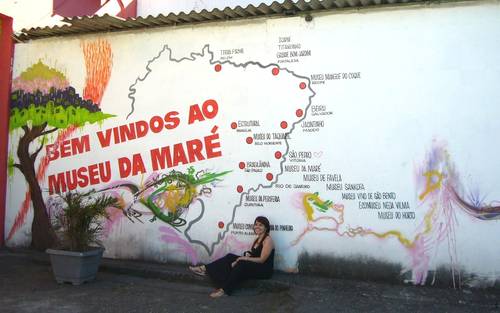 3. City TEXTures. Tolstoy ́s Moscow, Joyce's Dublin, the Danzig of Günter Grass, Pamuk ́s Istanbul, Baudelaire's Paris: the cities that we "know" through the works of great writers and poets are almost endless. These works of the imagination and of reality provide us with the city as it was and as it is seen through other eyes. Then there are the letters, the autobiographies, the poetry, all bearing witness to the city. Cities are among the writer's most important sources of inspiration – cities make for great literature, as literature can make for a great city.
In collaboration with ICLM, ICOM's international committee for literary museums, CAMOC invited practitioners and scholars to reflect on how literary museums and city museums make visible the intrinsic relationship between urban space and literary imagination. How do museums treat the tension between fictional and historical depictions of urban life? How does an awareness of the literary dimension of urban life affect their collecting, display, and programme strategies? What role do cities play in what museums of literature have to offer, and what role does literature play in the work of city museums? How, in highlighting the connection between writers and cities might we attract either new local audiences or a larger tourist market? How can museums – whether devoted to cities or to literature -cultivate the creativity of other arts, such as performance, music, cinema, and visual arts (including new media) in order to develop new urban narratives? It all took place in Rio's Botanic Garden (photos below), visited by Darwin and an inspiration for the Origin of Species.