All news
March 22, 2020
#enjoy_citymuseums_from_home COVID-19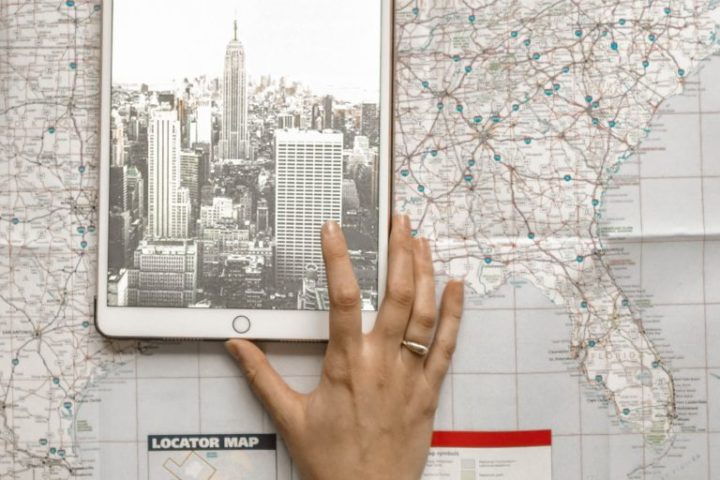 Dear friends from the CAMOC family,
We hope you are staying safe and healthy. CAMOC is about the city and its people, and we care greatly about what is happening in the world. During these unique and challenging times, we are seeing many city museums close, and events cancelled to reduce the spread of COVID-19. We hope to support our global community during these unprecedented times. CAMOC's social media serves as a communication platform for city museums around the world. We are inviting all our CAMOC friends to use this network to share news and opportunities to engage with city museums through virtual platforms here.  Please use #MuseumsAndChill and #enjoy_citymuseums_from_home  on your social media so that we can all stay connected.
Here we would like to share with you an article from ICOM; "How to reach – and engage – your public remotely".
It covers some basic but essential methods to reach visitors online, and engage in different ways, as #MuseumsAndChill provides wellbeing and a safe space where we can stay connected to our audiences. 
We will be using this space to share references that communicate how city museums around the world are acting to reduce the spread of COVID-19.  This information will be frequently updated.
Links to museums and collections that you can enjoy virtually:
The Museum of Lisbon, Portugal: 3D tour
Museum of the History of Barcelona, Spain: MUHBA Digital
The Museum of Krakow, Poland: Exhibitions online
Historisches Museum Frankfurt, Germany: Digital tour
Museum Hof van Busleyden, Belgium: Museum in house
STAM STADSMUSEUM GENT, Belgium: Digi-Expos
Tokyo Metropolitan Edo-Tokyo Museum, Japan: Let's see the museum 360° 
The Indian Heritage Centre, Singapore: Exhibitions online
The Dr. Bhau Daji Lad Museum, Mumbai City Museum, India
Seoul Museum of History, South Korea: VR Exhibition
The Museum of the City of New York, US: MCNY Unlimited
Sydney Living Museums, Australia: DISCOVER SLM
References:
ICOM-OECD webinar: COVID-19 and museums. Impact, innovations and planning for post-crisis
OECD webinar: COVID and cultural and creative sectors: impact, policy responses and opportunities
Information from Singapore: Operationalization of COVID-19 Guidelines for Museum Stakeholders in Singapore
Cultural Research Network webinar: Contagious Cities: Facing and Understanding the Pandemic
ICOM: Museums and end of lockdown: Ensuring the safety of the public and staff
MuseumNext: 10 ways to make your museum website COVID secure
Recommendations from ICOM:
Conservation of museum collections
Museums and COVID-19: 8 steps to support community resilience
ICOM-INTERPOL recommendations Ensuring cultural heritage security during lockdown: a challenge for museum professionals and police services
Collecting COVID 19:
Museum of London, UK: Museum for London: collecting COVID
The Wien Museum, Austria: CORONA IN VIENNA: A HISTORICAL COLLECTION PROJECT
The Amsterdam Museum, Netherlands: CORONA IN THE CITY
The Museum of Krakow, Poland: The Sun Shines After the Storm
The City Museum of Stockholm, Sweden: Tell us about your everyday life in Stockholm during the Covid-19 epidemic
Something more wants to share with CAMOC: 
Contact social media managers' at camoc.communications@gmail.com
or CAMOC Facebook message https://www.facebook.com/museumsofcities/
or CAMOC Instagram direct message https://www.instagram.com/insta_camoc/